Blackhawks Rebuild Report: How Have #1 Picks Fared? ('15 -'18)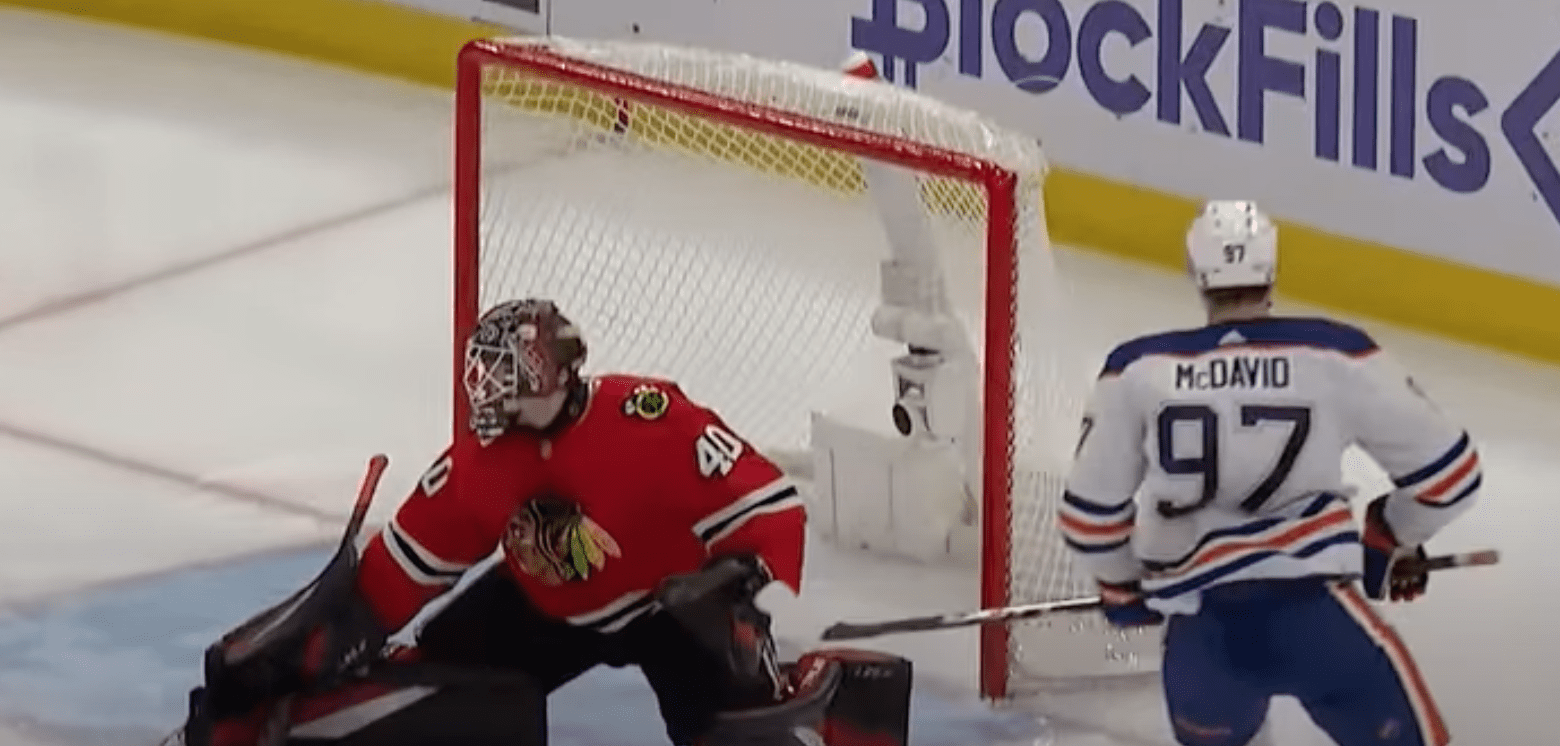 The Chicago Blackhawks have basked in the glory of winning the top overall pick in the 2023 NHL Draft. It's expected they take Connor Bedard with that pick and become the envy of every other team in the league. It should certainly speed up the rebuild.
Beyond that, though, how guaranteed is it that they become a generational impact?
Chicago Hockey Now has gone through every single first overall pick dating back to the start of the Cap Era through 2014. Today we look at the 2015-18 selections.
2015: Connor McDavid – Edmonton Oilers
(569 Games: Goals-Assists-Points) – (303-547-850)
Rebuild Status in 2015
It's like a broken record at this point. But with its fourth first overall pick in six years, at some point they had to finally strike pure unadulterated gold. In the same stretch of seven years, the Oilers never picked lower than tenth overall in the first round. Yet it took them over a decade to finally start to put it all together.
Championship Window Length, Cup Hauls, and McDavid's Factor in It
Without McDavid, there is no championship window. Heck, they may never have finally figured it all out without him. His factor in it all is undeniable. But as they sit a game away from elimination, have they still built the wrong way to not overcome the hump?
Final Assessment
There isn't much to say other than McDavid is easily the game's best player who will likely be in the top five of every category by the end of his career. The only question left is if he'll ever get the elusive Stanley Cup on a team that was constructed with flaw. General manager Ken Holland has done a better job, but there are still some serious questions (between the pipes especially) into how to better support McDavid as the window is wide open now.
Did the First Overall Pick Fare As Expected? Probably the easiest yes of the series
2016: Auston Matthews – Toronto Maple Leafs
(481 Games: Goals-Assists-Points) – (299-243-542)
Rebuild Status in 2016
Toronto made tanking a thing. Finally tearing it all down to the studs, the Maple Leafs took Mitch Marner with the fourth overall pick in 2015 and tanked even harder in 2016 to secure Matthews. They also snagged the hottest coaching name in Mike Babcock at the time, thinking the combination of a young core and Babcock would get Toronto its first real crack at a Stanley Cup since 1967. Babcock wouldn't work out in the long run, but the Leafs are considered a contender. But….
Championship Window Length, Cup Hauls, and Matthews's Factor in It
It didn't exactly work out as they all thought it would. Toronto's elimination yesterday at the hand of a red-hot Florida Panthers team showed progress in getting out of the first round for the first time since 2004. But they bowed out in just five games, bringing up questions of whether this will ever work. Matthews notched 60 goals last season and followed up with 40 this season. 20 goal fall off? He's still scoring 40 in a season and did it three other times, including his rookie season. Matthews and the Leafs are in the middle of their championship window, but another disappointing playoff exit may very well change things if impatience takes hold.
Final Assessment
Matthews is generational. It's just a matter of him staying in Toronto. He could go home to Arizona if the new stadium deal goes through and be in a less hostile environment and cement a legendary status. Young talent is oozing there, and it could transform the organization. But then there's Toronto. Could he be the guy that helps bring the Cup back after over fifty years? It's the closest thing to the Cubs curse that finally broke after 108 years in 2016. Matthews was a point-per-game in the playoffs with five goals. Yep, he's the real deal. But will he see it out in Toronto or start fresh when his contract expires after next season?
Did the First Overall Pick Fare As Expected? Yes
2017: Nico Hischier – New Jersey Devils
(381 Games: Goals-Assists-Points) – (109-177-286)
Rebuild Status in 2017
New Jersey was retooling and hopped up six spots with an 8.5% shot at winning the top spot. They did. But it was a draft that had a lot of question marks in it and the selection of Hischier over Nolan Patrick was a matter of debate. Ironically, it would be Colorado losing the draft after a historically bad season and then taking Cale Makar with the fourth overall pick that would become the story of the draft. New Jersey's rebuild would continue for a few more seasons.
Championship Window Length, Cup Hauls, and Hischier's Factor in It
New Jersey has finally entered the championship window, having a terrific 2022-23 campaign but recently falling to Carolina in five games. Hischier potted a career high 31 goals this season and rounded out at 80 points. In the playoffs, he had seven points (1-6) in 12 games. His numbers are lower for a top pick but his role is similar to Ryan Nugent-Hopkins. The Devils may very well be entering their prime seasons for a championship window and Hischier is a big part of the equation in New Jersey.
Final Assessment
He's not generational but he's an extremely important part of New Jersey's orginization. He wears the "C" on his sweater and is responsible on both ends of the ice. Statistically he's not going to put up the eye-popping numbers a Matthews or McDavid will. But he's invaluable in the locker room, and is the type of player a team needs to eventually lead to a title.
Did the First Overall Pick Fare As Expected? Yes–more for leadership and intangibles.
2018: Rasmus Dahlin – Buffalo Sabres
(355 Games: Goals-Assists-Points) – (46-187-233)
Rebuild Status in 2018
Buffalo followed the Edmonton track of rebuilds–generating a lot of top picks but being unable to build around them in a way that finally gets them into Cup contention. The Sabres found themselves picking first again, and chose what was considered to be one of the best defenseman prospects in decades. His potential was labeled as franchise and comparisons to Niklas Lidstrom were made. In short, Buffalo was getting a crack at a truly foundational player. Unfortunately, the rebuild will continue on.
Championship Window Length, Cup Hauls, and Dahlin's Factor in It
Since drafting Dahlin, Buffalo has yet to make the playoffs but have been closer. So far in this series, only Buffalo is the team to not have made the playoffs having a first overall pick–and this was already five years ago. Buffalo seems to be rounding into form now, and may open the window as early as next season if things continue to go the right way.
Final Assessment
Dahlin scuffled a bit his first few seasons, expected since the Sabres were struggling to put it together. They would pick first again in 2021 so it's evident that they were still a major work in progress. The true measure of what Dahlin brings to the team was this past season where he posted 73 points, 15 being goals. He's also been lauded for his leadership skills, which will be crucial if Buffalo is to take the next step.
It's still too early in the process because Dahlin's Sabres have yet to be a contender or considered one. But Dahlin has been as good as advertised and if they do indeed take that step, he'll be a major reason why.
Did the First Overall Pick Fare As Expected?  Yes
Previous Pieces: 2005 – 2007 (Crosby, Johnson, Kane) | 2008 – 2010 (Stamkos, Tavares, Hall) | 2011-2014 (Nugent-Hopkins, Yakupov, MacKinnon, Ekblad)