Blackhawks Weekly Wrap: A Bold Strategy Cotton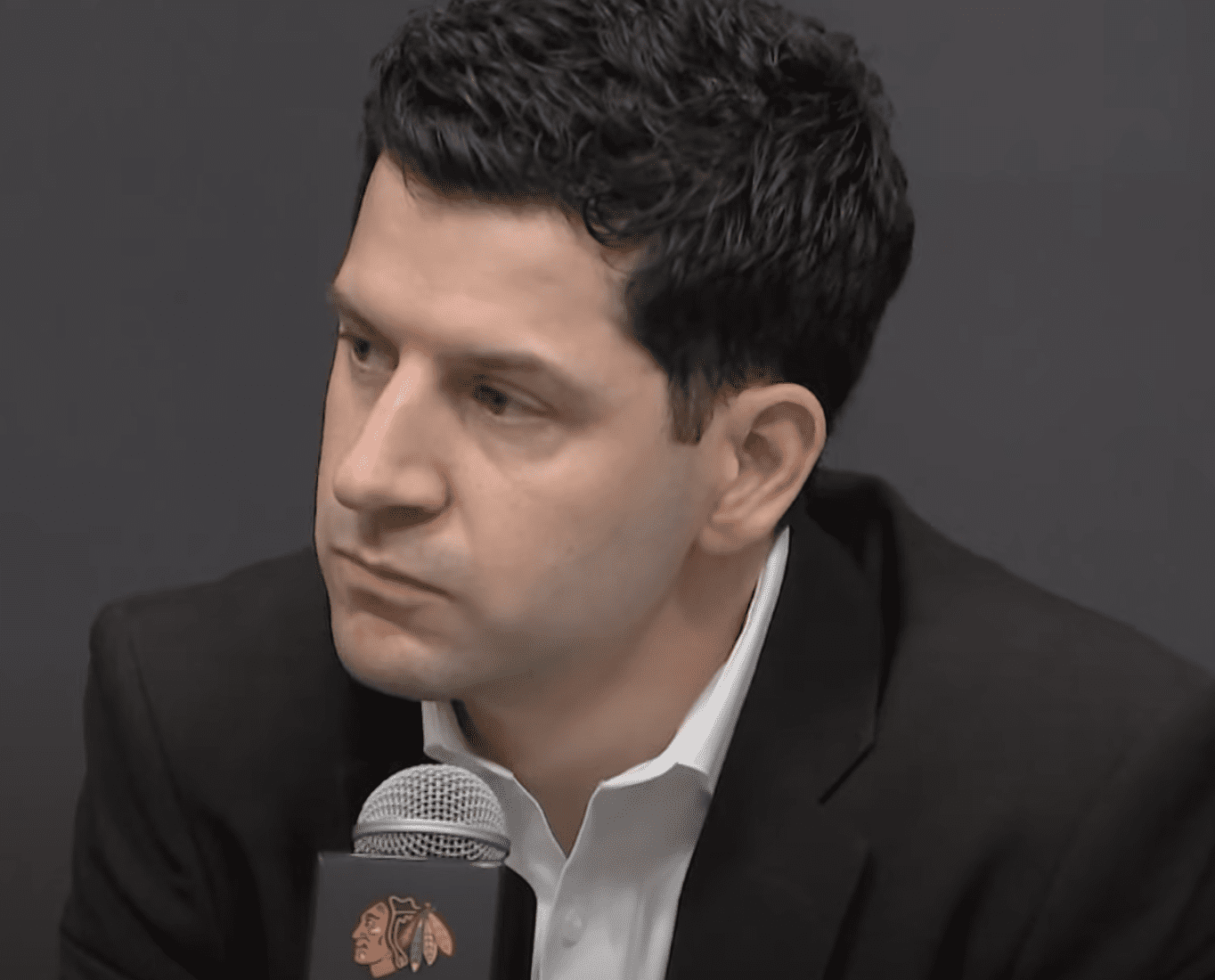 In the Kyle Davidson tenure, the Chicago Blackhawks have certainly applied one of the many famous lines from the 2004 comedy Dodgeball. In it, the ever entertaining Pepper Brooks, played by Jason Bateman, is engrossed by the strategy used by protagonist Peter LeFleur, played by noted Blackhawks fan Vince Vaughn.
It absolutely pays off in the end. Blackhawks fans can only hope the same applies to Davidson's approach to the rebuild.
Davidson's Bold Strategy
With the news that Alex DeBrincat is on the trade block, it shows that Davidson was prudent in when he dealt him at the draft last year. There was hand wringing for sure because DeBrincat was a fan favorite. But it was the first of many shots that Davidson would make signaling he wasn't going to miss opportunities to improve the team. Six picks after dealing DeBrincat, he sends Kirby Dach to Montreal for the 13th overall pick.
In two transactions, he sold off two players under 25 to strip the house down to its studs and begin building all over again. All the while, his eyes are on a year down the road, constructing and maneuvering to position Chicago for a shot at Connor Bedard.
He gets the most for what he can by trading Patrick Kane to the Rangers. Davidson then calls a press conference to explain that organizational legend Jonathan Toews won't be asked back. All of this, of course, to try and raise those odds to select Bedard.
Wouldn't you know it, the Blackhawks win the lottery. But the temptation is to get drunk on the anticipation and excitement and rush the rebuild. Davidson, though, backed his words up in regards to his approach by re-signing Andreas Athanasiou to a two-year deal. Underwhelming for some, but right in line with what he said would happen. Short term. Spend to get to the cap floor. Keep building back to contention.
That one may not have been as bold as what preceded it. But all that matters is it all pays off in the end.
CHN Top Ten of the Week