Blackhawks 2 Truths and a Lie: The New Core and More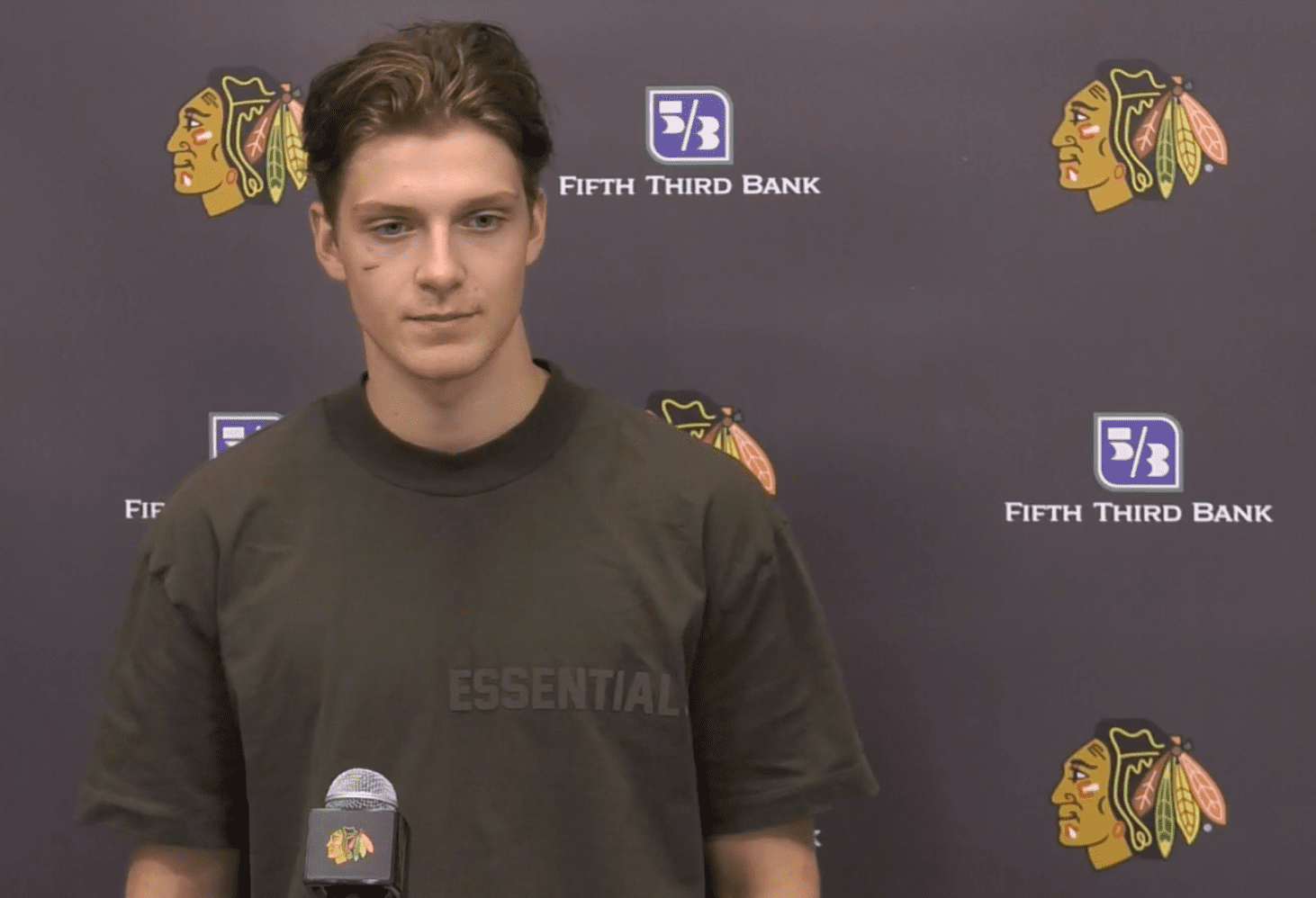 The 23-man roster is out there for the Chicago Blackhawks. Now, it's a matter of how they look in today's showdown with Sidney Crosby and the Pittsburgh Penguins. Aside from having patience in what will be a lengthy process that takes a few years, Blackhawks fans have the treat of watching a generational player in Connor Bedard.
But who else is part of the core? Here's a regular season kickoff version of two truths and a lie as things begin.
Truth: Connor Bedard is the Real Deal
Yes, yes, and yes. It's been amusing to watch fan bases spar with the Blackhawks contingency because there's just so many hard feelings over it. Look, my partisanship once upon a time was with the dreaded rival in Detroit and talk about a team that never got any kind of lottery luck. Chicago is third overall–and boom–they win the lottery. Them's the breaks.
But there's just the usual "God I hope he fails" spite from fanbases that don't have him. They did with Sidney Crosby. They did it with Connor McDavid. My god, people roar when Auston Matthews is bounced in the playoffs over and over again. It occurred with Alex Ovechkin until he finally won in 2018.
Jealousy and sour grapes make for the perfect storm. Look, he's going to struggle and certainly have moments where he looks like a rookie. But he's got the polish and the skill to back up what he does. Yes, the NHL sees a marketable kid in one of the biggest markets of the game. They should be doing whatever they can to make the kid front and center. You can't have it both ways–complaining no one watches hockey but then whining when he gets the national attention.
He'll be good for the game and he'll be a damn good hockey player.
Truth: Kevin Korchinski is Part of the New Core
Absolutely. There was a lot of debate about whether he should be on the roster or not. I've been saying since the middle of the summer that there's no sense in sending him back to Seattle. Not even after nine games. Burn through the year. It would be akin to taking a kid in an honors math class who is in the middle with grades–but showing potential for more but sending him back to regular classes. Why? It will slow his growth and also give him a false sense of what he knows, understands, and is capable of.
There is a learning curve and it's disingenuous to think that there isn't one. He will absolutely get caught pinching at some point and learn that even his speed isn't enough to catch an NHL player. Korchinski might also make a bad pass here or there, but what has been evident in film and watching previous games is his ability to learn from it. If Rockford was available, then yes, fine, send him there. But it's not.
Furthermore, Korchinski will be a core member in a few years. He's only going to get better and he's attentive to what he does well–and more importantly–what he needs to improve on.
Lie: Things Will Absolutely Be Better Than Last Year
Hard stop. Bedard certainly makes things more watchable and tracking the youngsters in Lukas Reichel, Wyatt Kaiser, Alex Vlasic, Cole Guttman, and Korchinski sure softens the blow. But the preseason certainly teased at times when the Blackhawks were playing the "B" team with a chunk of its opening night lineup.
The harsh reality is that there's only a handful of players capable of scoring 20 or more goals, and last season, the Blackhawks were last in goals scored. Subtracting what the trio of Jonathan Toews, Patrick Kane, and Max Domi brought and there's a lot of reliance on Bedard and Reichel to make up the difference.
Reichel will be centering the second line, but will have his work cut out for him. Bedard will be facing off against the league's best players night in and night out. Secondary scoring will be the necessity and outside of a handful of players with the potential to get to 20 goals, it's not reassuring on paper.
Some of this is by design, and some just by chance. But the Blackhawks are still in a rebuild and regardless of who has been added, there are bumps ahead for sure.
Enjoy watching it for sure. But having the realistic approach will help when some nights are much worse than others.