Blackhawks Camp Talk: Learning Curves & 'Enjoying the Moment'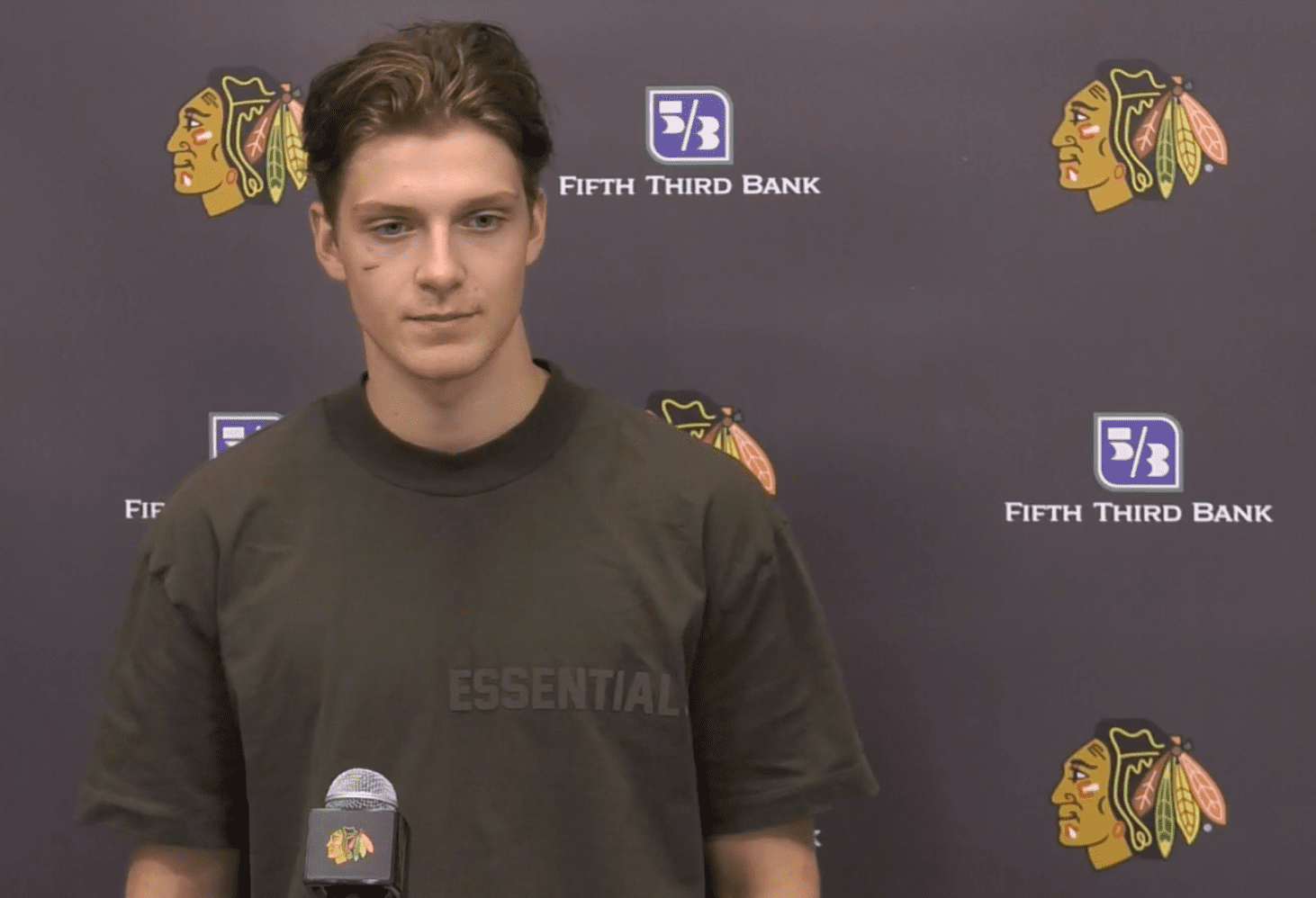 There's a lot of information coming at a high clip and it's officially time for the hockey. The Chicago Blackhawks like every other team in the league will have decisions to make with their rosters–but Chicago is certainly looking closely at who gets a promotion on opening night, and who needs more time elsewhere–be it juniors or Rockford.
Kevin Korchinski is in that camp–both figuratively and literally. Will they or won't they keep him on the roster–potentially sending him back to the Western Hockey League since he's not eligible to be in Rockford?
The claim for what should be done has been staked many times here but until a full slate of preseason games have been played can the decision truly be made.
For Korchinski's part, however, the learning curve is real and he's making the most of it.
Korchinski Enjoying Every Moment With The Blackhawks
"Obviously for me I want to enjoy every moment of it," Korchinski said. "Being here obviously anything can happen.  So enjoy everyday and don't take it for granted. Yeah, just try to push myself and kinda prove that I belong here and see from there."
So what is his main goal heading into the season?
"Win every day, and get better everyday," Korchinski said. "For me, I just want to learn as much as I can and get to be the best player I can in the future."
What about taking chances with the big club? He had the knack to sometimes jump a little too early into the play and at times, it would cost them. It happened in the prospect showcase during the tilt against Minnesota while he certainly got caught a couple times during the Memorial Cup.
But it was the ability to learn–and then correct it that always stood out.
"I think just kinda easing into it," Korchinski said when asked about jumping into it. "Obvoiusly don't play too risky, but move the puck, get the puck in the forward's hands, and go from there."
But what helps his game is taking that risk, and making those plays that does spur offensive opportunities. Again, be it the prospect showcase or the WHL playoffs, the risk often leads to reward.
"You can't take too much risk–you dont' want to put the team in harm," Korchinski said. "Kind of reading when the good time is obviously–when you can create an odd man rush, something like that. Contrary to kind of just joining [the rush] for no reason. Yeah, I guess in the game just not being too dumb and play it smart."
The learning curve, it appears, is instructing well. If indeed he skates by what he's saying, that opening night appearance may very well happen.