Wait what? Blackhawks Acquire Corey Perry from Tampa Bay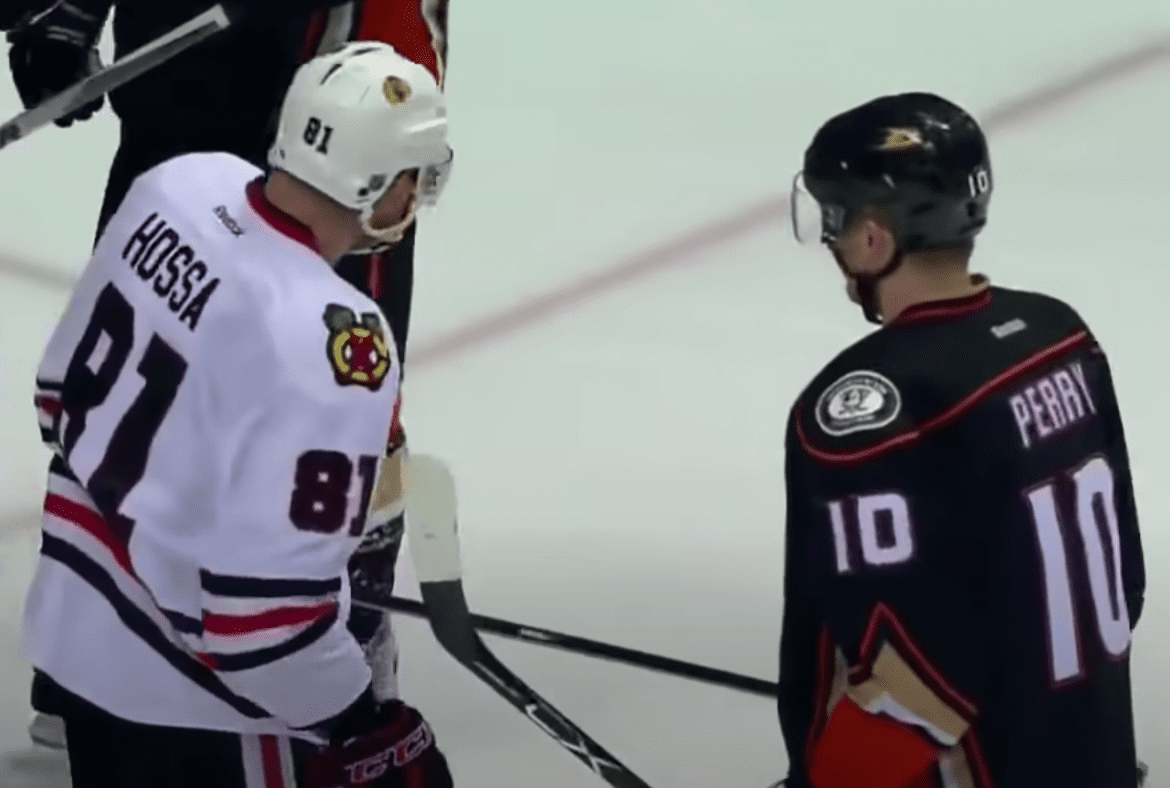 NASHVILLE – Remember Chicago Blackhawks fans–once upon a time you didn't like Dennis Rodman. The Blackhawks acquired  notable villain Corey Perry for a 2024 seventh-round pick. Daily Faceoff's Frank Seravalli had this:
#Blackhawks hopeful to get a deal done with Perry, but nothing done yet. They wanted his leadership and compete – Luke Richardson was a big fan from his time in Montreal with #GoHabsGo.

More than a few teams had interest in signing Perry on Saturday.

— Frank Seravalli (@frank_seravalli) June 29, 2023
Regardless, how will this one go over for Blackhawks fans?
Perry Long Time Vet and Long Time Irritant to Chicago Fanbase
It's took long to even chronicle but the Blackhawks fans are hardly fans of a guy who tormented their best players during the 2015 NHL Playoffs.  Not just statistcally but physically and mentally, too.
With Richardson being an advocate of his play, it's not out of the question to bring a guy aboard who is known for hard nosed play and making it his life's goal to get under the skin of opposing players. End game here? Protecting Connor Bedard.
To those Blackhawks fans unsure about it, imagine an opposing player taking a run at him. You damn well bet if Perry is on the ice, someone is going to pay for it.
And if not? He'll get them later.
It's understandable for fans to not like it, but should he sign in Chicago, he will be another in what has been a long line of veterans to be "asset" protection.
Remember Blackhawks fans, You Hated Dennis Rodman, Too
Long time Chicago irritant Dennis Rodman had a lukewarm reception when he arrived in Chicago. A member of the Bad Boys Detroit Pistons, he was known for his dastardly acts against the Chicago Bulls during their playoff dustups in 1989, 1990, and 1991. He especially picked on Scottie Pippen, which enraged his teammates and the fans.
But wouldn't you know it–Rodman quickly became a fan favorite and a main cog in Chicago's second three-peat. No, Perry won't be there if Chicago wins a Cup down the road. But he's another important piece in the path to get there. He won't cost much, either.
It's okay not to like it. But maybe, if Chicago does indeed sign him–Blackhawks fans will love him for nothing more than being another player to help Bedard along on his NHL journey.