Column: Blackhawks Retiring Chelios' #7 is Exactly Right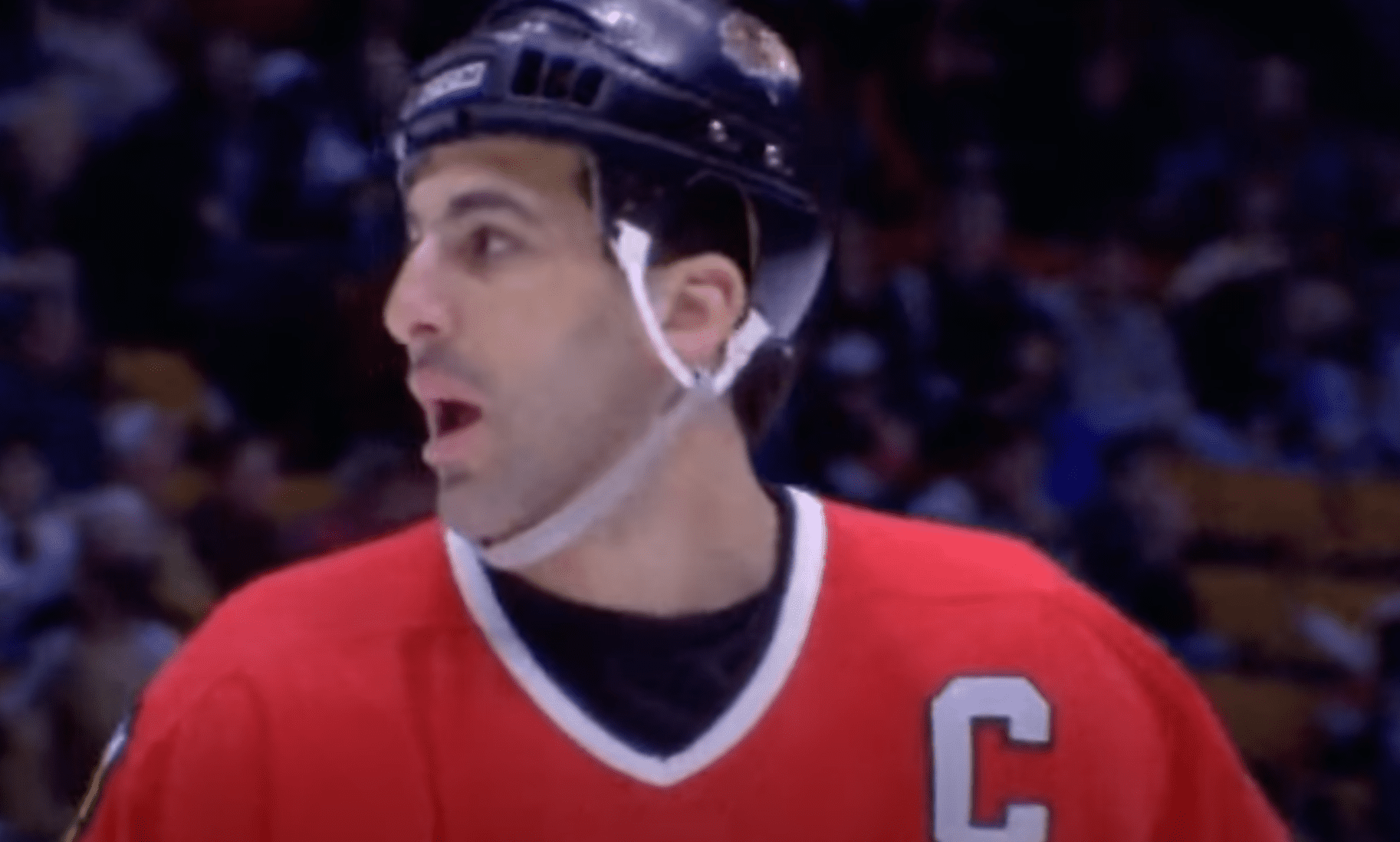 On the old Coleco Table Top hockey game I wrote about before, the right defenseman on the Blackhawks side was a bit worn and cracked. But he never fell apart. The hockey cards I had, because of the stickler I was to detail, were arranged as lines and pairings for the game. That worn defenseman was Chris Chelios.
My uncle, a big Hawks fan, came over and remarked how Chelios "had seen better days" before we embarked on another epic game between the Red Wings and Blackhawks. That plastic figure on the peg never fell once. Until the old table itself met its untimely end, that Chelios-like replica never took a shift off despite the cracks and it literally hanging on by a tiny hook at the top.
Immortality for Chicago's own pic.twitter.com/pPc2o6Z5st

— Chicago Blackhawks (@NHLBlackhawks) September 8, 2023
It embodied his career in Chicago. Bend, but never break. And if anyone was going to be in the middle of a scrap, it would be Chelios. Going to take a run at Jeremy Roenick or Steve Larmer? Prepare to meet Chelios after.
When there was trouble, Chelios was there on the ice to answer.
For all those troubles, his number will now go to the United Center's rafters.
Where it rightly belongs.
Chelios Was a Blackhawks Fan Favorite
Clearly my loyalties were with the rival but it was Chelios who was always one of my favorite players. Some of that because of the fight he always had on the ice. A lot of it because he was the face of American hockey.
The US would take its beatings but when the NHL'ers could be Olympians, there wasn't a happier American kid than me.
Months before he was traded to Detroit, I snagged a copy of NHL Faceoff '99 for the Playstation for the sole purpose that he was on it.
I even made it to one of his games when he skated for the Chicago Wolves. There was a mystique about him–perhaps because it seemed he would never retire. At 47, he was in better shape than most 17-year-olds. His workout regimen legendary.
Blackhawks fans of the more recent generation will ask why not Brent Seabrook with Chelios at a later date. Fair, but not the same. Again fairly, it was Chelios who really cemented the legacy of that #7 first. Seabrook will get his day, especially since the Blackhawks have announced their intention to honor those who made significant contributions to the organization. Further, according to the release: "Internal eligibility guidelines have been established for future jersey retirements and fans can expect more celebrations in years to come."
Though he won a couple Cups in Detroit, his ties to the city of Chicago were far more prominent. When I think of him, it's still that guy who played for the Chicago Blackhawks. It never really looked right when he went to the Red Wings, no matter that he stayed there for a decade.
Chelios and Chicago were like Bob Probert and Detroit–understood why they went to the rival but just never felt completely right.
But #7 getting pulled to the top of the UC?
Now that's exactly right.