Blackhawks-Blues Game 1: Need to Know Info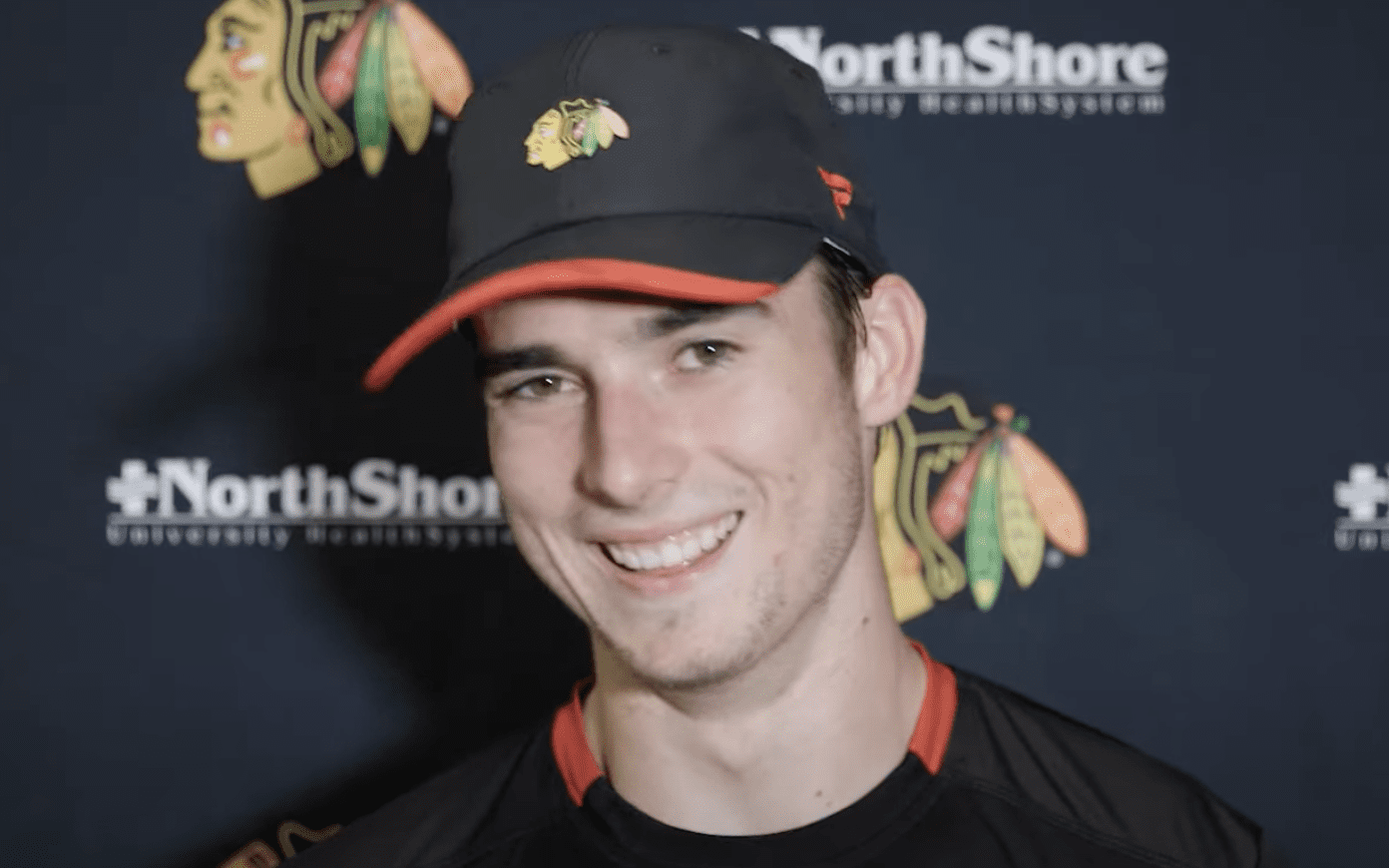 The Chicago Blackhawks and St. Louis Blues face-off tonight at the United Center. Puck drop is at 7:30pm and the roster has been released. It will certainly be one of the more anticipated preseason games in some time–dating back to the Patrick Kane and Jonathan Toews era that already over a decade ago.
Blackhawks Talking Points
"We know what Connor can do, but we haven't seen him do it at this level and with these type of players. So we want to see who works best with him, where works best, and what works best for the team."
Blackhawks head coach Luke Richardson
Tonight's Roster Highlights
While Petr Mrazek will be getting the start, it will be watching Drew Commesso later in the game to see how he responds to his first action with some NHL talent. A younger collection of Wyatt Kaiser, Kevin Korchinski, Nolan Allan and Alex Vlasic will be the bulk of the blue line tonight. A fun way to start the preseason for sure.
Blackhawks Look Back
The Blues last year went 37-38-7, missing the playoffs. The Blues picked up three of those wins against the Blackhawks, outscoring them 16-11 in the process. St. Louis is 2-1 in the preseason.
How to Watch and Listen
TV: NBC Sports Chicago
Radio: WGN 720
What to Look For In 75 Words Or Less
It's no ordinary preseason game as the Blackhawks open up with their generational talent taking the ice. Bedard will dazzle, it'll be more important to see how Korchinski and Kaiser compete, as they are likely the top two of the younger defenseman set for opening night. But the chance to see Allan and Vlasic is a bonus for the fans. 
Enjoy the game tonight, Blackhawks fans.