2023 NHL Combine: Connor Bedard Goes Beast Mode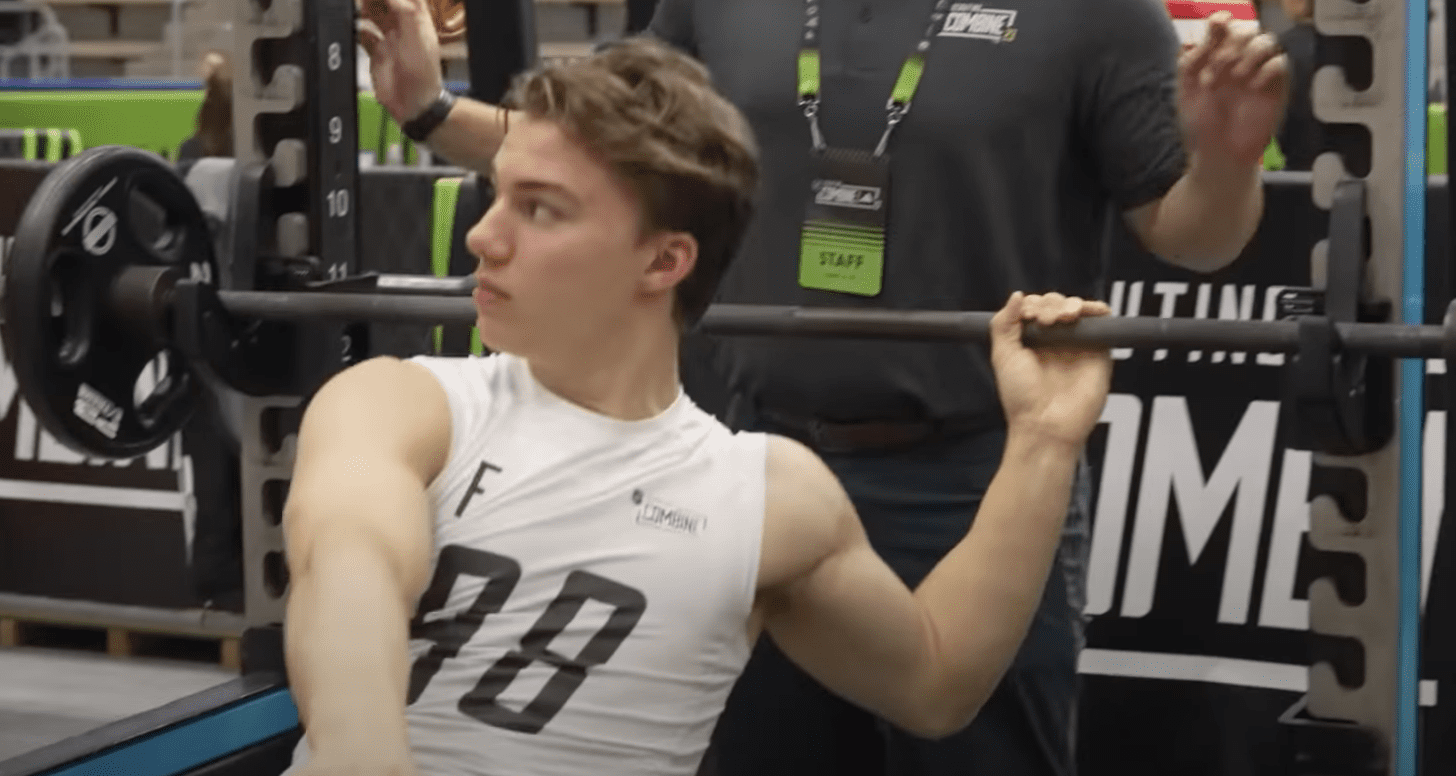 There isn't much else for Connor Bedard to prove to anyone, let alone the Chicago Blackhawks before he steps onto the stage on June 28th. Yet the 2023 Scouting Combine practically leveled Bedard up again–if even possible.
Bedsy's a beast…

Come along for the #NHLCombine fitness testing ride with Connor Bedard. 🏋️‍♂️ pic.twitter.com/YTjXZSXIqd

— NHL (@NHL) June 11, 2023
Whether its sniping goals, riding the exercise bike, or doing pull ups, Bedard from all intents and purposes gives everything he has to the sport. Be it the combine or the rink.
When it comes to the media, he talks about the honor of being chosen by the Blackhawks but in the same breath, reminds everyone that the process is a continous. But he also was upfront when it comes to dealing with all of the scrutiny.
"Yeah, I think just kinda take things day-by-day," Bedard told the media at the Scouting Combine. "I'm focused on what's important and you know what I control with my own team and my own play of course. I think about that stuff, the extra interviews, attention and whatnot. But for me I'm kinda staying focused on what I need to be focused on–trying to become a better player and a better person."
Bedard Gets Rave Reviews Beyond the Physical Test
Presumed second overall pick and Hobey Baker Memorial Trophy winner Adam Fantilli saw Bedard up close as a teammate with the gold medal winning Canadian team.
"He's a phenomenal hockey player," Fantilli said. "He's a great kid. We played together a few times, gone to camps together. We're pretty good buddies. He was a huge part of why we won that gold medal. Anytime I get to play with him is amazing–he has an awesome work ethic. He's a phenomneal hockey player and I'm excited to see what he can do in his career."
Director of NHL Scouting Dan Marr got right to the point when it comes to Bedard.
"Well, Connor to use your media term, there is that generational type player," Marr said. "We've focused on him for the last three years leading up to this event. He's one of those types where it's very difficult for the youngest player on any team to be the best player on the team. And he's been able to do that–every outing, every event–almost every game that you're at. It just puts him in that special category."
Marr ended by lauding Bedard's character, something that has shone through on national television interviews or with the local media.
Chicago is certainly getting a one-of-a-kind, generational player in Connor Bedard. The NHL Combine likely dismissed anyone who had any lingering doubts.