Never Worried About It, Samuel Savoie Signs An Entry-Level Deal With the Blackhawks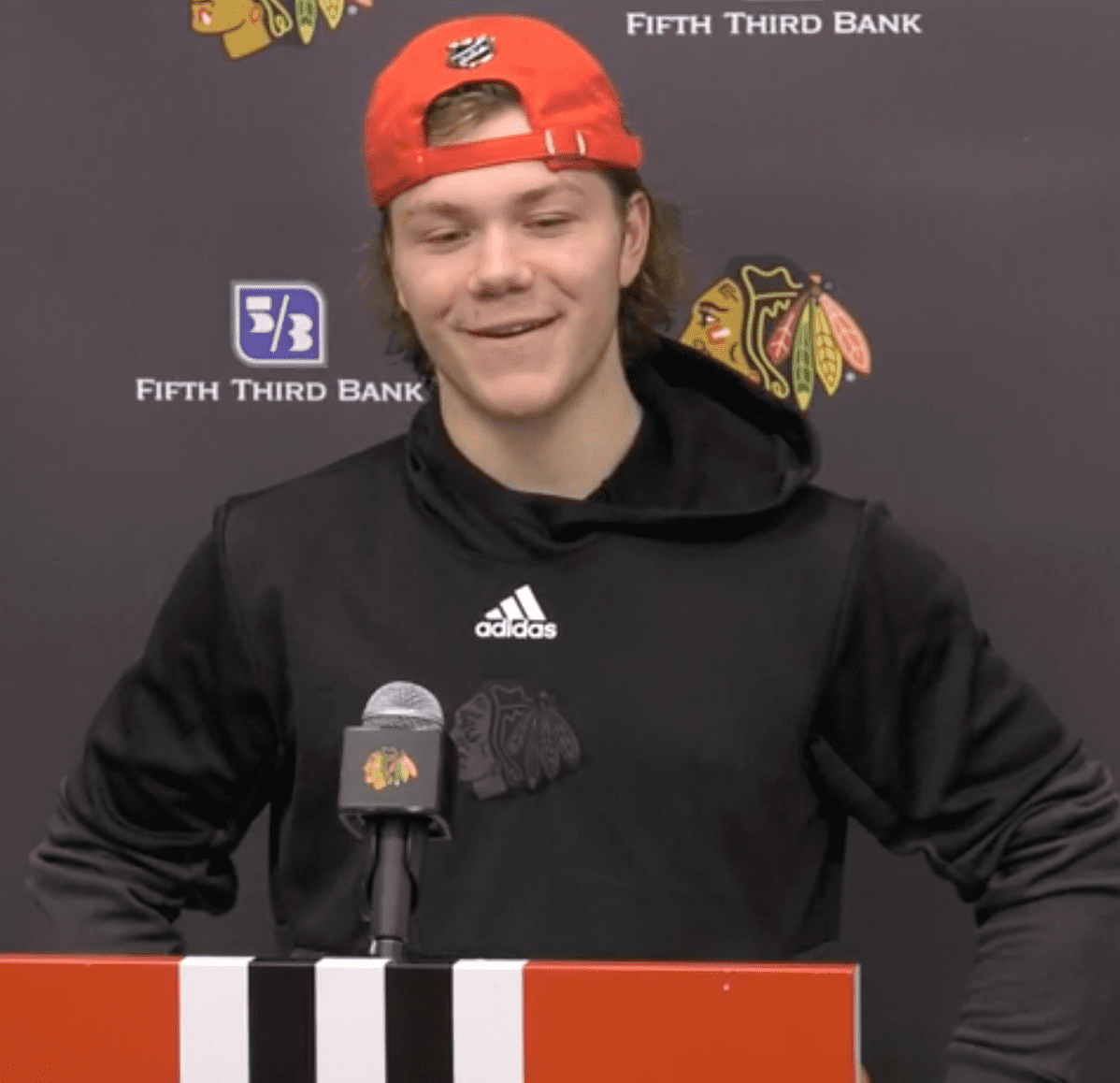 When asked about a contract during development camp, Chicago Blackhawks prospect Sam Savoie all but shrugged it off.
"I'm not really worried with that," Savoie said. "I think it's their decision. They're gonna make that decision and I'm just going to work my hardest and wait for that to come."
That wait was short-lived. The Blackhawks announced today that they have signed Savoie to an entry-level deal.
Let's go Sam! 👋 pic.twitter.com/bwu0nZpWnG

— Chicago Blackhawks (@NHLBlackhawks) July 25, 2023
The 19-year-old winger played last season in the QMJHL with Gatineau, where his game improved from the season before. Known for his humor and physical play, Savoie will now be working to bring that full time into Chicago.
Savoie Worked On Mental as well As Physical Skills During Career Year
A big key to Savoie's 59 point (26-33) season came the way of learning his triggers and staying out of the penalty box. It also played into the leadership role he was finding himself in.
"I think it was a big year for me this year, kind of being a leader, kind of having younger guys [on the team]," Savoie said.  "I was always a younger guy on my Q teams and all that so I had to be more of a leader. Kinda get that respect from younger guys and all that. So I think that level of maturing helped me a lot."
As for staying out of the box, Savoie attributed the coaching staff to his outlook.
"I worked with my coach and lotta psycho, physio, and all that," Savoie said. "Working on how I managed my emotions and all of that. I think I did a better job this year to just focus on relaxing and not retaliating– maybe the year before I was kinda retaliating, getting stupid penalties. But I think this year's been way better with that."
Savoie's game would remind those of Andrew Shaw, a Blackhawks fan favorite who was as much an irritant as he was a clutch scorer. He'll be in the middle of it all, whether it's banging a puck into the net off a rebound, or slamming an opponent into the boards to open up a play.
All the while his humor being the part that draws teammates to him.  For a game that can often be tense, especially during important moments, Savoie can be the guy who provides relief with his sense of humor.
"It's all business, it's all seriousness," Savoie said. "But at some times we have to erase the mind of being focused and being dialed in. Just having fun. And being a team and being with a lot of chemistry and all that. So I think it's very important."
Whatever his role ends up being, Sam Savoie surely will keep things interesting as he takes the next step to a career in Chicago.