Blackhawks Two Truths and a Lie: Shooting the Summer Breeze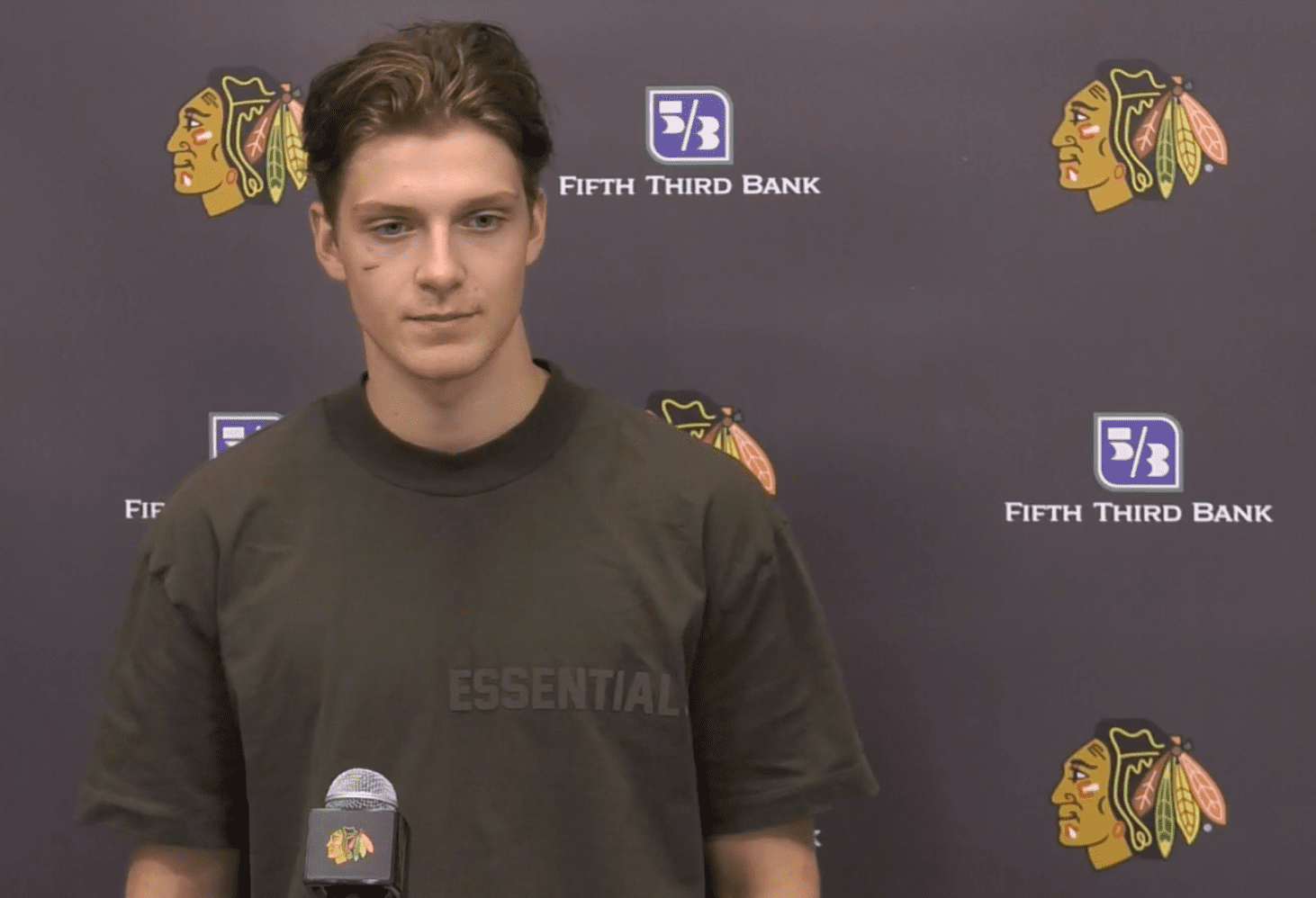 The dog days of summer are here and so too is a hard break from anything hockey related. The Chicago Blackhawks will certainly see a resurgence of interest in the team with Connor Bedard skating around this season. But it will certainly present its own share of challenges as the Blackhawks try to move out of a full rebuild and into building into the steps toward contention.
Here are a few topics that have popped up either in social media or elsewhere as the summer rolls on.
Truth: Fans Will Find Themselves Torn as to How They Should Root
Last year was clear as day: lose as much as possible to get the best chance at the top pick. Wouldn't you know that the Blackhawks would get the third best odds and still get the chance to take Connor Bedard after winning the lottery.
This year? Well, it gets a little more interesting. Bedard will make his debut and be up with the big club for the entire season. He will be the big draw and so too will be the need for developing properly. Kevin Korchinski (who is the next topic) should also get a long look as general manager Kyle Davidson is not concerned about burning through the entry-level deal.
But wouldn't it help Chicago to lose a lot again? The lottery has some interesting prospects again, first of which would be former Chicago Steel and current Boston University Terrier Mack Celebrini. He's projected to go first by many, but the next question begs could Chicago could hit lottery gold twice in a row? Edmonton did in the early 2010's, right?
Fans should fan how they see fit. But there's nothing wrong with going full throated yell should Bedard, Lukas Reichel, or Taylor Hall get a hat trick while not being overly bummed that the Blackhawks still lost. They're still in that odd spot in the rebuild, but any bit more of lottery luck can only help them accelerate the rebuild faster.
Truth: Kevin Korchinski Should Spend the Season With the Blackhawks
There seems no reason to send him back to Seattle in the Western Hockey League unless he looks absolutely lost. Davidson already is on the record as saying he has no issue burning the contract–so it really seems a sure bet that Korchinski starts in Chicago with no other option–but to send him back to the WHL, a league where he put up 73 points in just 54 games.
A trend has been set. Seems all but certain Korchinski ends up with Chicago for the season.
The #Blackhawks did this with Lukas Reichel and Alex Vlasic. They'll probably do it again with Kevin Korchinski next year. It makes a lot of sense to pay these guys ASAP. #HawksProspects https://t.co/PhPIjAiyx2

— Chicago Prospects (@Chi_Prospects) July 30, 2023
Lie: Be Concerned if Bedard Doesn't Put Up Superhuman Numbers
I honestly believe that the vast majority of Blackhawks fans won't worry about the numbers after a season of play. It's more about the development and the stride the team has taken after a full season with him. Connor McDavid didn't miss a beat after his first season where he was limited due to a shoulder injury.
Sidney Crosby put up an insane 102 points on a poor Pittsburgh Penguins squad in 2005-06. Crosby recently talked in depth about his rookie season  which featured a number of similarities to to what Bedard is facing. Unbelievable expectations. Strapping a downtrodden franchise onto his back. Crosby knew that the Penguins were a whisker away from bankruptcy.
One of the most hyped players in sports history, and lived up to all the hype.
One of the most hyped people (even at 17) in sports history, and lived up to all the hype. https://t.co/w4fwrqnruc

— Josh Yohe (@JoshYohe_PGH) July 30, 2023
While Bedard doesn't have that concern and Crosby may be the high water mark in terms of rookie expectations, I still stand by the fact that 18-year-old will be just fine. 102 points may be a little high of an expectation, but with goal odds set at 32.5, even taking the under at 30 puts him realistically between 60-70 points in a rookie campaign.