Editor's Choice: Blackhawks, Others Lose Out After Matthews New Deal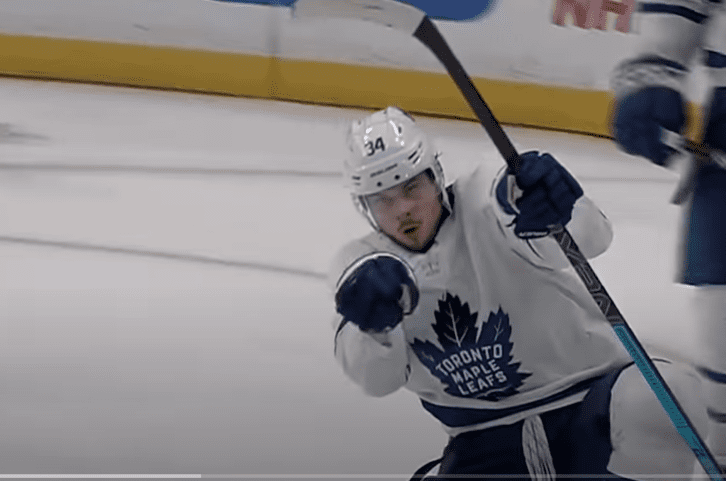 There were varying opinions on Auston Matthews' new four-year deal that keeps him with the Toronto Maple Leafs on Wednesday. But a tired old tale broke out and many fans, and analysts, including Blackhawks ones, sought to dismiss some of the claims:
LOL @ everyone, not just Blackhawks fans, saying they wouldn't want Auston Matthews on their team because he "hasn't won anything" or he takes up 15% of the team's cap space

He's one of the top 5 men's hockey players on the planet.

You're lying. You just wanna be a contrarian.

— Mario Tirabassi (@Mario_Tirabassi) August 23, 2023
Tirabassi is correct. He might even be top three.
Sour Grapes and Short Selling
The common refrain is that Matthews is a regular season player, one who consistently falls short in the playoffs. This is hardly a new argument. It was used against Pavel Datsyuk, and Alex Ovechkin, great regular season performers who wouldn't play well in the playoffs or win the big one. Though Datsyuk had won with the 2002 Red Wings, it wasn't until 2008 that he shed the bogus argument.
Ovechkin would do it exactly ten years later.
Matthews sin, then, is that he's on a Maple Leafs squad that has advanced but once in the playoffs since he was a rookie. The argument that he isn't good enough to carry a team in the playoffs is truly unfair and lazy. He was a point-per-game in the the 2023 Playoffs with five goals and six assists.
Hockey is the ultimate team game–needing performers that chip in across the board, not just relying on a few stars. The biggest knock on the Maple Leafs is they're too top heavy–that their defensive depth is lacking while their goaltending just hasn't been steady enough to win games where the offense was kept in check.
But if Matthews won a Stanley Cup already, or had seen a conference final appearance, would the prevailing opinion be different?
It seems dismissing the $13.25 AAV is more about using "overpay" as an excuse for the disappointment of him not hitting the market. Because as his numbers show, teams would be lining up and salivating at the chance to bring him into the fold.
The Quantitative Approach
Matthews has played seven seasons and in 481 games since joining the Maple Leafs in 2016. So how does it matchup with some other players after either seven seasons or at least 481 games? A comparison amongst other greats, including former Blackhawks winger Patrick Kane turns up interesting results:
Matthews numbers? 299 goals-243 assists-542 points.
For Crosby, I only included his seven seasons short of the 481 games to keep consistency. He had a couple seasons significantly affected by concussions, but he would bounce back once healthy.
Matthews' numbers stack up with all of them, beating both Draisaitl and Kane. If any of the listed above would have hit free agency, would the same mutterings and grumblings be present? In the case of Kane, and Crosby, they'd won Stanley Cups in their first seven seasons. Ovechkin would need a few more years while McDavid and his Oilers teammate have yet to win one.
So from a purely numbers standpoint, Matthews sure as hell would have made great money on the open market.
Which goes to the final point.
Blackhawks, Other Teams Would Have Lined Up for Matthews
Matthews hitting free agency would have been a frenzy that modern hockey had yet to see. John Tavares was certainly a spectacle but Matthews would far exceed that. A chance for a team to ink a top-tier, generational player. Tavares had 621 points in nine seasons, 272 being goals in 669 games.
Matthews' numbers are even better.
A player who notched 60 goals. He's never scored less than 30 goals in a season.
He's generational. Anyone poo-poohing the signing, claiming its too much, or he's not worth it is trying to rationalize the fact that he re-signed instead of hitting the open market.
Any fan of an opposing team would have been rejoicing on social media and in their respective city's streets had Matthews signed with their team.
The Blackhawks would have had nothing short of a dream scenario with a one-two punch of Connor Bedard, and Auston Matthews in 2024-25.
Alas, that dream is over. Now, history will see whether the fans and analysts bemoaning it or the ones complimenting it will be correct.