Reports Have Bedard Playing in Tom Kurvers Prospect Showcase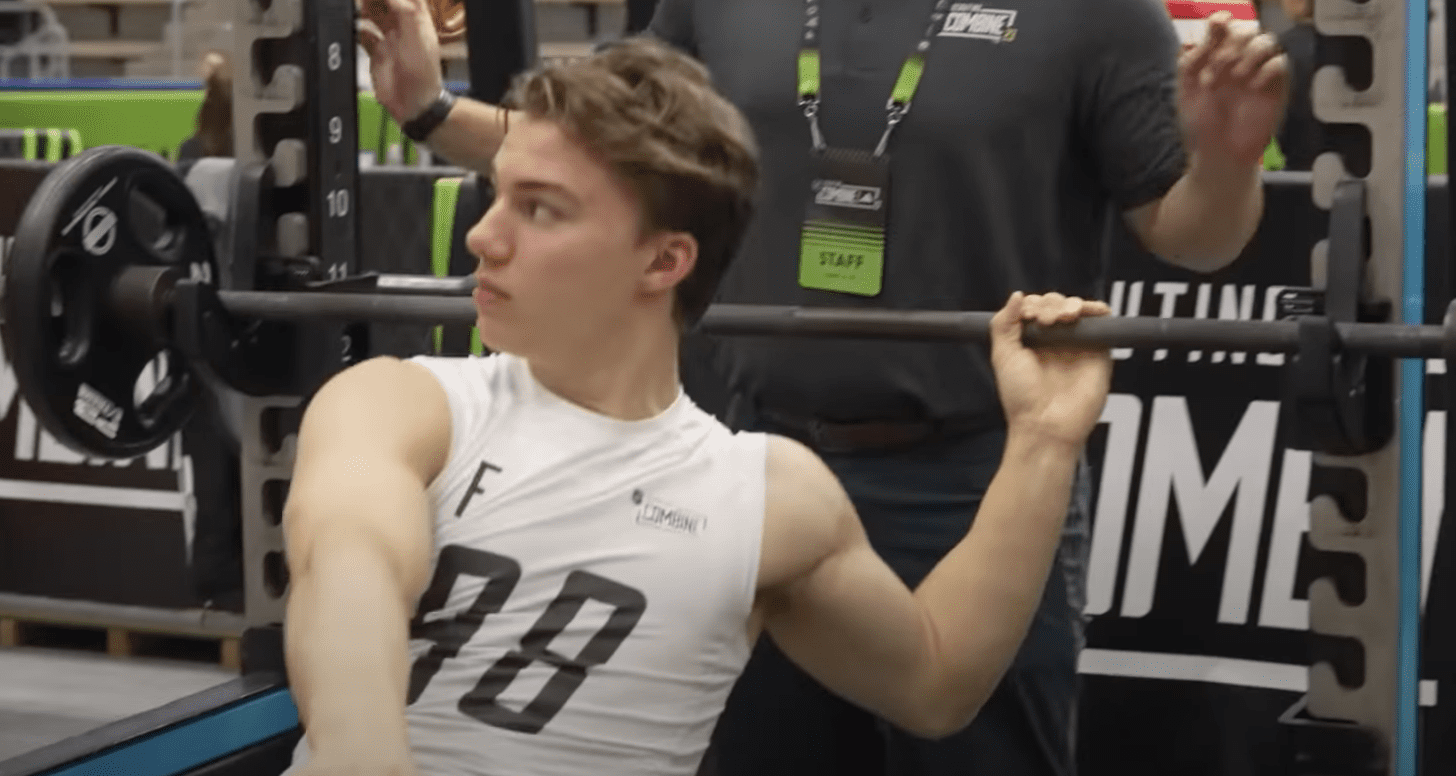 It'll be a warmup to the main event. Reported by the Athletic's Michael Russo, Connor Bedard will be a participant in the Tom Kurvers Prospect Showcase.
Connor Bedard is expected to be taking part in the Tom Kurvers Prospect Showcase in Minnesota when the #mnwild rooks take on the #blackhawks and #stlblues in two weeks

— Michael Russo (@RussoHockey) August 31, 2023
Early reports have it as just a game, but there's going to be those holding their breath as he skates around in a game with prospects prior to the preseason and eventually the regular season.
The temptation would to be to hold him out. But there's also this:
Both @ByScottPowers & @RussoHockey confirming Connor Bedard will play at least 1 game at the Tom Kurvers rookie showcase against the Minnesota Wild

We all want Bedard to be protected, but he wants to be treated as "one of the guys," so that's why he's playing (IMO)#Blackhawks

— Mario Tirabassi (@Mario_Tirabassi) August 31, 2023
Tempting Fate for Bedard?
There isn't anything Bedard can do at this point that would surprise anyone. The dynamite junior season he had coupled with the World Championships performance was just the appetizer to what is expected to be a great NHL career.
Of course the key word is potential. And there is rightly an argument that maybe he shouldn't be playing during inconsequential games before he can even take the ice in an NHL game. From Bleacher Nation's Tab Bamford after pointing out that injury befell two of Chicago's prospects last season during the same showcase:
 Unfortunately, both Dach and Paul Ludwinskisuffered concussions in the games that cost them time during training camp in Chicago and, eventually, with their junior clubs. Which begs the question: should the Blackhawks send Bedard to the showcase?
I don't disagree with this at all. It's absolutely risky. All it takes is a twisted ankle, unfortunate collision, or bad ice that could sideline Bedard before he can take the ice on October 10th against Sidney Crosby for his NHL debut.
At the same time, injury is part of hockey and while it's risking it for sure, it's likely to rear its ugly head at some point during the regular season. Rightly or wrongly, there will be those who are gunning for him to show the rookie a thing or two about playing in a "man's league."
The Blackhawks are clearly going to do whatever it takes to protect Bedard. He's played in the the roller hockey league back home and now he'll skate with other rookies in a few weeks.
But no one will blame Blackhawks fans for holding their collective breaths. It'll likely be a repeated action during the season after big hits, and any time Bedard slowly pulls himself off the ice–an inevitability during an 82-game grind.
But at least it's the first of many times soon that Blackhawks fans will see Bedard in action.