Editor's Choice: The Final Push for Blackhawks on the Bubble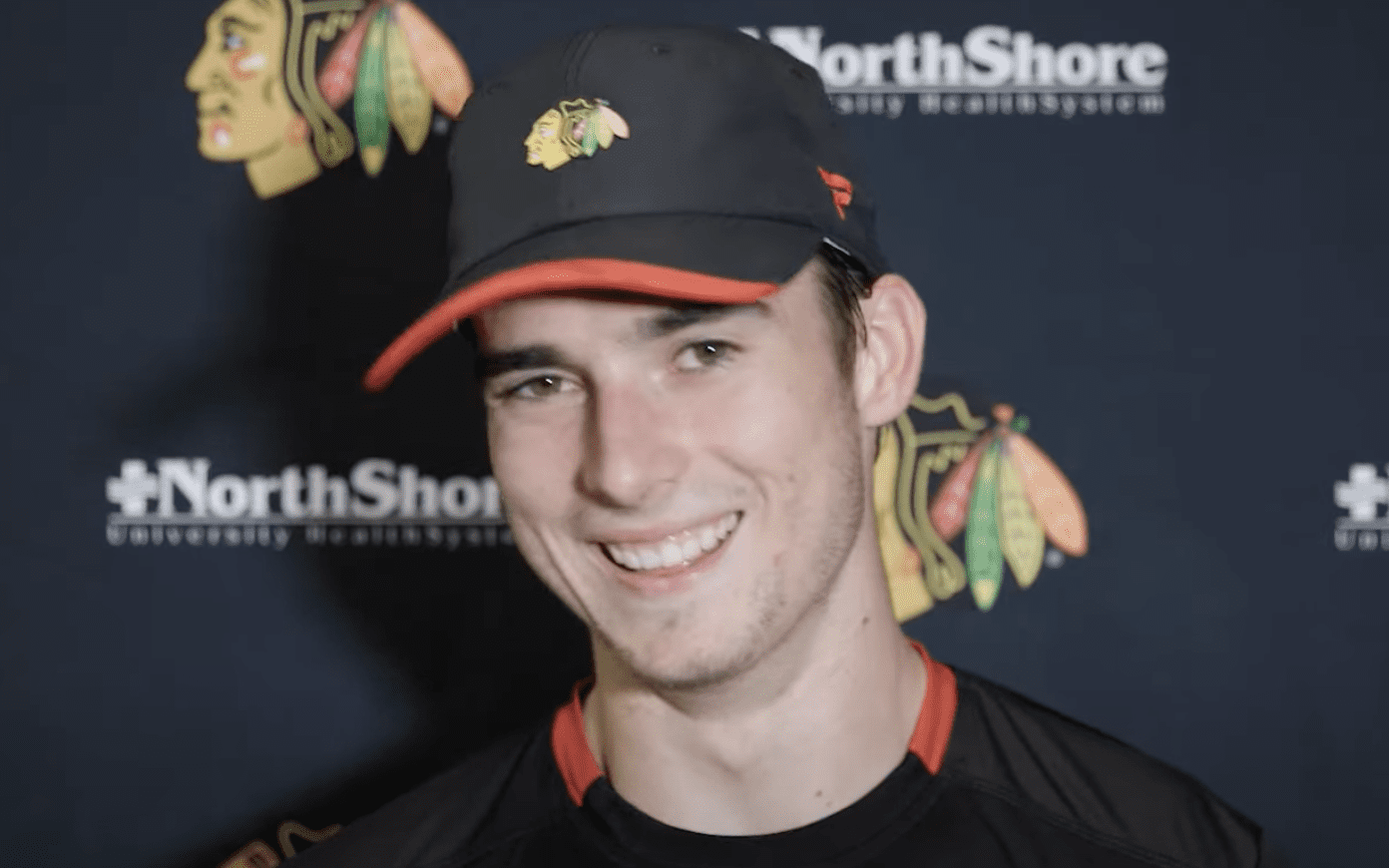 With Jaxon Stauber being sent to the Rockford IceHogs yesterday, the Chicago Blackhawks have whittled their roster down to 30. And yet they're still not done.
They're in a unique spot, knowing that with a pair of games remaining, they still need to make some final decisions for the blue line as well as a couple here and there up front.
Believe it or not, though, this season will be a little simpler in terms of decision making. With what the Blackhawks have started to assemble in the pipeline, along with the latest speculation about the salary cap in coming years, who stays and goes to start the season will be in its simplest form now.
From NHL BoG: Commissioner Gary Bettman says "very preliminary" estimate for cap next year is between $87-$88M. He stresses it is very preliminary

— Elliotte Friedman (@FriedgeHNIC) October 4, 2023
Blackhawks Have Roster Locks But Still Some Questions
Connor Bedard is clearly not going anywhere. He's been a lock ever since he was drafted and has clearly shown more than enough in three preseason games. He'll play again tonight in a lineup that resembles closely what the Blackhawks plan on doing.
On the blue line is where things will still need to be sorted out. Wyatt Kaiser has played very well and has made a strong case to stay in Chicago permanently. Isaak Phillips had a solid game Tuesday night, throwing a little more cognitive dissonance into the decision making.
There's Kevin Korchinski, who in previous pieces here at CHN, should be a top four pairing if I was making the final roster decisions. Pairing him with Connor Murphy seems to be a natural fit as it has been when they've been together in previous games.
Murphy has been impressed, too, with what he's seen.
"He's great. Every game I've played with him he uses his skating so well," Murphy said. "That's something I wish I had. Him being able to carry the puck up and have poise and use his legs, and it creates extra dimension to our rushes and you see it when he's able to join in, it gives our forwards more ice to be able to create things and gain their blue line and really create chances and zone time."
But why is it likely that Korchinski does indeed stay up?
"It's so valuable nowadays being a defenseman and he's able to use it," Murphy continued.  "And I think his confidence has grown a lot, it's been really fun to play with him."
The value is there according to one of the lynchpins of the blue line. So maybe he is indeed penciled in.
But today might provide some final clues–setting Saturday up as quite the final showing for several Blackhawks trying to piece into the roster spots.