Independent Scouts Assess the Blackhawks Top Five Prospects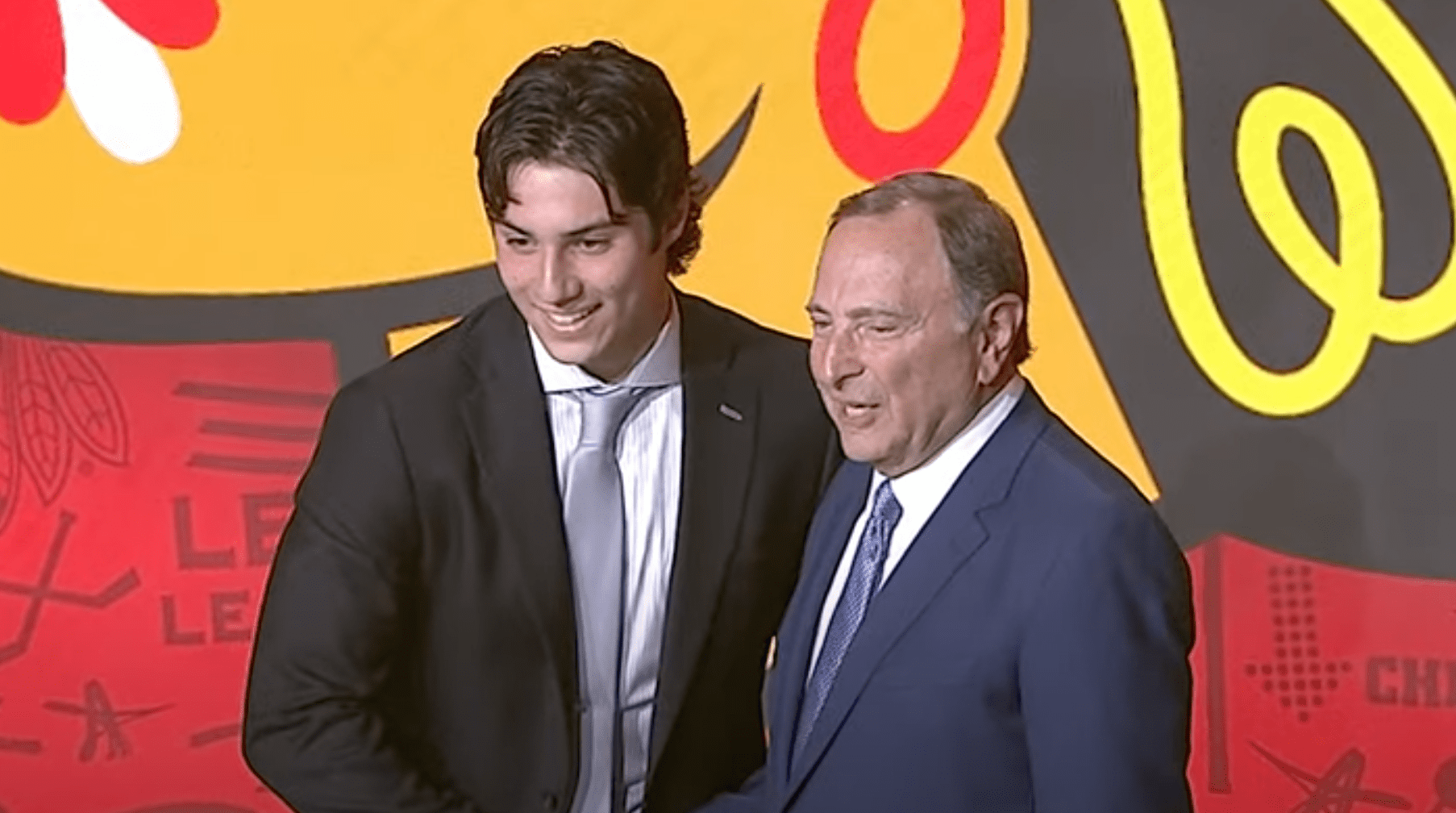 The hope in a rebuild lies with the prospects that are drafted and developing. The Chicago Blackhawks are in that stage of its rebuild, and the future certainly looks brighter now that Connor Bedard is likely to be taken first overall.
Aside from him, there's plenty for fans to be excited about in the prospect pool.
But how does an independent scouting firm, hired by several NHL clubs, assess and rank the Blackhawks top five prospects?
According to Team 33, Kevin Korchinski tops the list for Chicago's prospect pool. Team 33 arrives at this using a variety of methods to grade out its prospects. Their rankings utilize an algorithm which assigns point values to each player in the system. The points are tabulated using a number of factors, which includes in-person scouting.
Players are assigned a number rating, which correlates to the following:
856-993 – Elite Level Player
712 -855 – Star Performer
596-711 – Top Line Forward; Top Pairing Defenseman; Starting Goalie
500-595 – Top 6 or Top 9 Forward; Second Pairing Defenseman
Team 33 was started by former New York Islanders, Nashville Predators, and Florida Panthers assistant general manager Mike Santos. He teamed up with 17-year NHL scout Mike Knickle to create and implement the scouting system.
Here's how Team 33 ranks and grades out the Blackhawks top five prospects:
#1 – Kevin Korchinski – 561
Any Blackhawks fan would put it between Lukas Reichel and Korchinski–which it's close even for Team 33. Their report on the 2022 seventh overall pick: they label him as a top pairing defenseman who will be a point producer as well as a good puck handler.
#2 – Lukas Reichel – 552
Just nine points separate Reichel and Korchinski with the former likely to graduate the prospect pool next season. Reichel is described as more of a passer than a shooter with good puck skills. Team 33 also notes that he's a smooth skater who skates strong and provides offense.
#3 – Frank Nazar – 532
Described as playing a speed game, Team 33 has Nazar pegged as a middle six forward as well as being able to score with a good release.
#4 – Drew Commesso – 529
Team 33 sees Commesso as an athletic goalie with a good, solid foundational game. They also believe he was the top college goalie in the nation as well as being a #1 goalie sooner rather than later.
#5 – Sam Rinzel – 519
Rinzel is viewed as a big, 6'5 puck moving defenseman. Team 33 reports that he has good mobility and simple puck skills who is a second pairing defenseman with potential.