Getting Defensive: Blackhawks 'Kids' on the Blueline Shine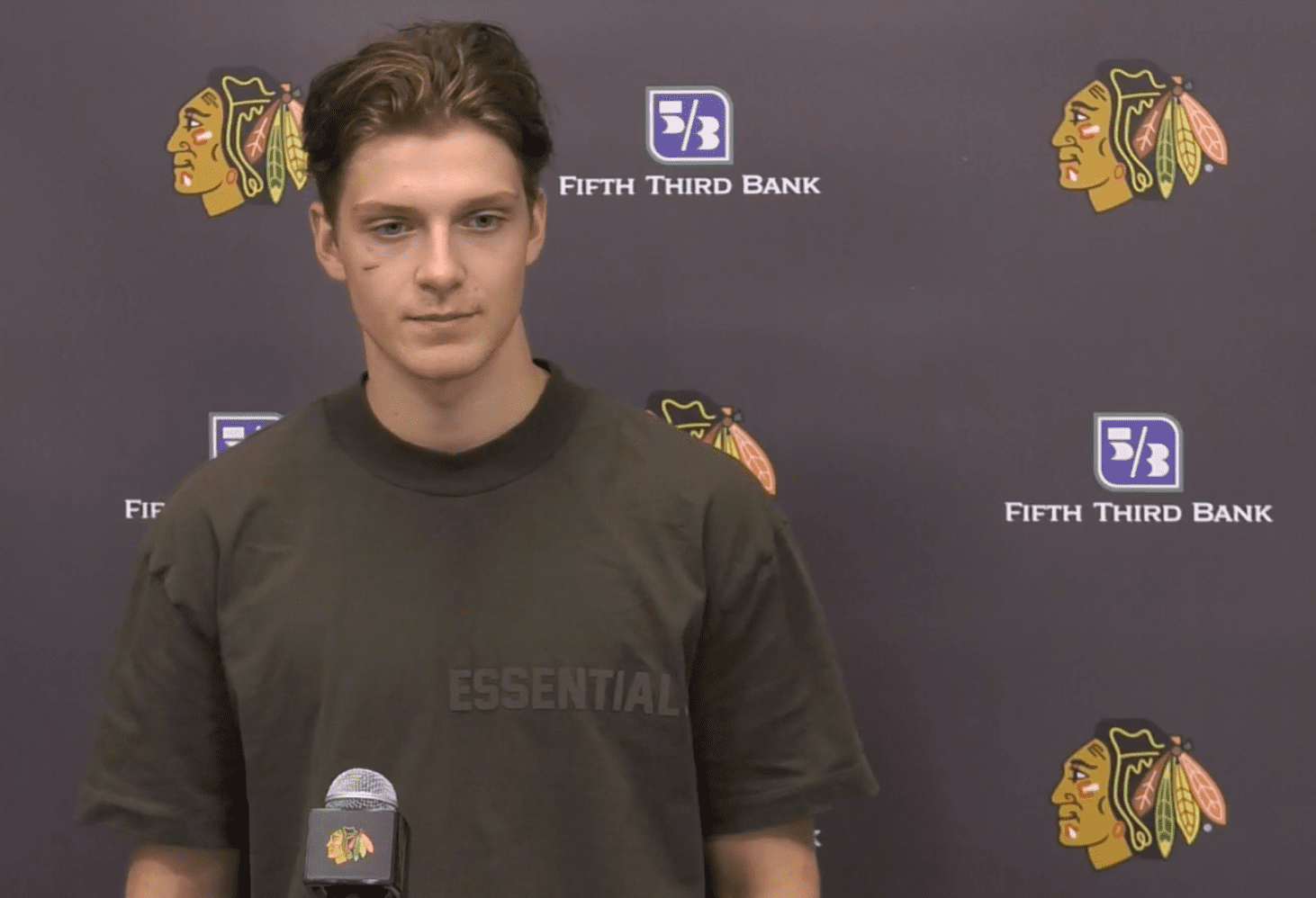 Of the four young Chicago Blackhawks defensemen on the ice Thursday night, two were teammates in Seattle of the Western Hockey League last season. The other two played a handful of games with the Blackhawks last season.
But all four played well in the Blackhawks first preseason game of the 2023-24 campaign.
Kevin Korchinski was especially aggressive at times, jumping into plays and pinching a couple times when there were offensive opportunities presenting itself. Seattle teammate Nolan Allan made a couple nice plays, playing strong on the puck and physical.
Wyatt Kaiser always seemed to be in the right place at the right time. Even after a puck that hopped away, he was able to reposition himself and get it out of harms way.
And Alex Vlasic? A solid game from him as well.
Blackhawks Young Defenseman Playing for Roster Spots
So after a game is there anything to mine? From this perspective, it sure seems like Korchinski and Kaiser have the upper hand. After how Korchinski played, there's no sense in sending him back to junior hockey. Kaiser also seems like a solid check mark on a pairing. Both looked natural in their respective pairing with Connor Murphy and Seth Jones.
Vlasic likely is next on the list while Allan is the only one who seems assured a spot in Rockford for no other reason than he can be afforded time. It's not a punishment nor is it a reflection of his play. Instead, with only so many spots, Allan can get up to speed with the professional game and then likely accelerate his arrival into Chicago.
After talking about where the young defensemen were putting things together, head coach Luke Richardson made this assessment.
"So I think that's something for the young defenseman to learn is to stay on your forehand as much as possible and make the stronger plays," Richardson said.  "Because guys have such great eye-hand coordination in this league. If you lay a little floating past they're gonna knock it down and it's coming back at you."
It's advice from a long-time NHL defenseman whose game was built on shutting down the opposition. If anyone knows the right moves, it would be him.
The next few games should help crystallize things more. But one truth continues to come to the forefront: the blue line is certainly chock full of depth on the blue line.